At present the company Heinrich Reibel GmbH in Eberbach/Neckar has got about 30 employers. The managers are Heinrich and Thomas Reibel. Central division of the company is the production of fleece and upholstery made of
horsehair
coconut
slab forms of vulcanized coconut and hair
sisal
palmfibres
'Hollancrin'
hemp.
To the company belongs an own spinning mill for horsehair and a cutting division for foams and rubber sheet slugs.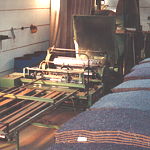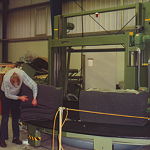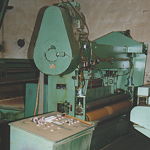 The company sells its products worldwide and has an own fleet of vehicles.
Company history: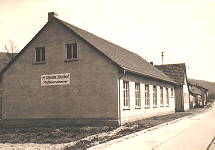 The 1st November, 1946 Wilhelm Reibel, father and grandfather of the present owners, founded in Eberbach, Neckarstraße 18, in a back room a broom and brush production. With four employers he managed the survival of the company with the success of being able to move in the year 1950 to the Industriestraße - nowadays Gütschowstraße - in the north of Eberbach. In these own rooms a spinning mill for horsehair was installed. In the meantime the staff increased to seven employers. One decided to stop the production of brooms and brushes and to convert to the production of foam mats. It was difficult to maintain one's position because at that time there were only in Germany 33 spinning mills for horsehair, of them 5 competitors in Eberbach. In the year 1958 son Heinrich Reibel entered the company to support his father. Continuously the product range of upholstery mats was enlarged with different hair and natural fibres. In the beginning of the seventieth a cutting division for foam was installed. The 1st February, 1990 Thomas Reibel who belongs to the third generation as manager entered the company. In the course of years the program was supplemented with new products like hemp, jute and sisal. Vulcanized coconut fibres and hair for multilayered mattresses were included in the program. In the year 2000 the company Reibel has 30 employers in four groups of buildings. Not only in Germany but also in many countries of the EU it has become market leader.
Wilhelm
Reibel
Heinrich
Reibel
Thomas
Reibel